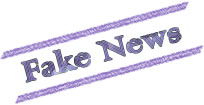 Claim
"As the Presidential Election Petitions Tribunal kicked off few months ago, the Peoples Democratic Party (PDP) sent a team of lawyers and other party agents to the University of Cambridge to confirm the authenticity of the West African School Certificate (WASC) of President Muhammadu Buhari.
A Cambridge source said that the opposition party not only sent a delegation but also made a request seeking potential evidence, citing doubts about the authenticity of the President's WASC results.
The source said that the PDP representatives who visited Cambridge were stunned to discover that the President did write the examination, passed and were even dumbfounded when they cited the well kept records of the Cambridge University…"
Source
Facebook post, Tweeter, PMNews
Ground zero of Claim
Tweet, Facebook page.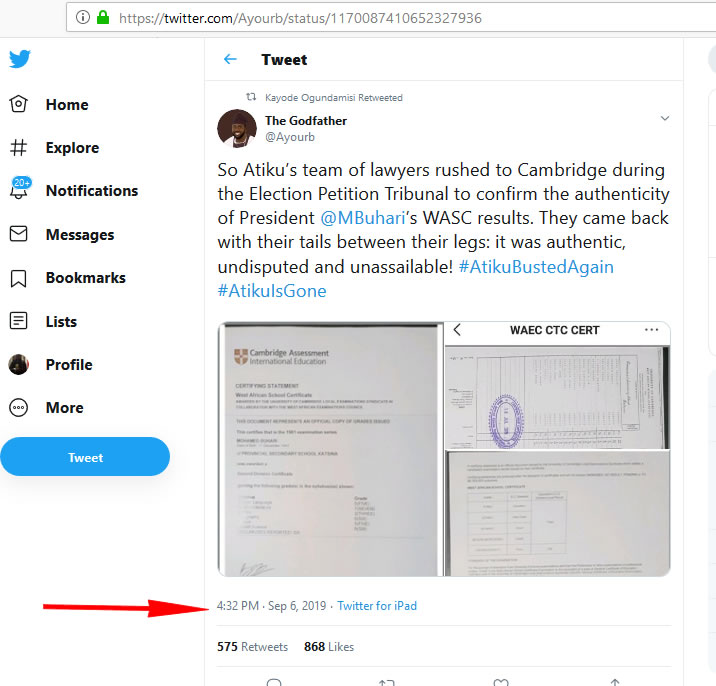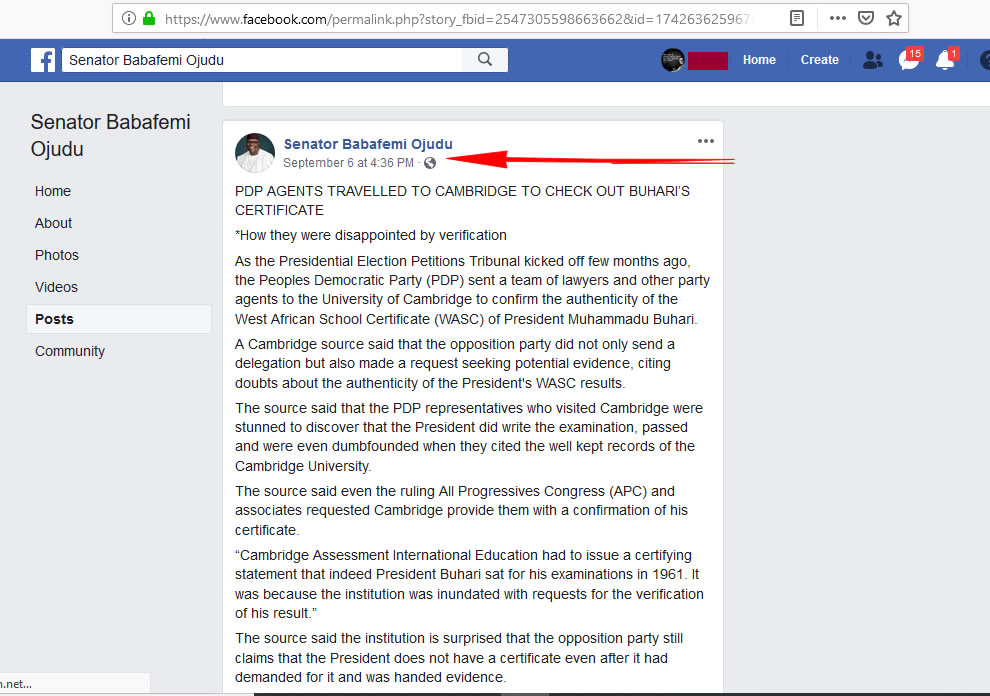 Fact – what we know
Mr buharis Chief of Staff testified during the election tribunal circa 30th of July, 2019 that he personally signed for and collected a Cambridge Assessment Certifying statement of results on behalf of his principal.
Mr Atiku's lawyers challenged the authenticity of the said document in court by cross examining mr buhari's own witnesses called by his legal team.
According to Punch, the Department of State Services and the London Metropolitan Police Service received petitions to investigate the documents said to have been obtained from Cambridge University and tendered by  President Muhammadu Buhari at the presidential election petition tribunal. Punch cited TheCable in their report.
Proof
Channels TV also carried a similar report
Analysis
@Ayourb, a Tweeter user with leanings towards the ruling party Tweeted the story that has no source nor proof.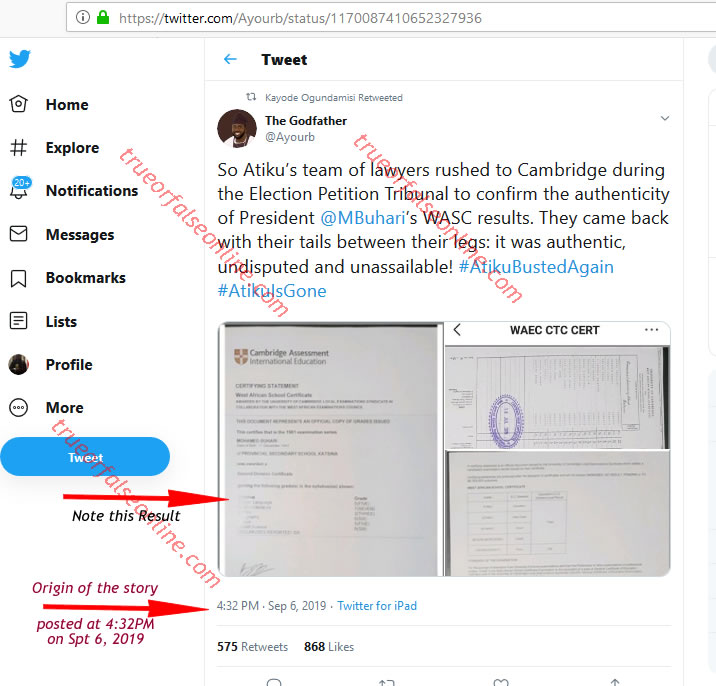 This story was then retweeted by a propagandist for the same party, and about 4 minutes later, the political advisor to Mr buhari embellished initial tweet, added an extra picture and wrote the unverifiable narratives.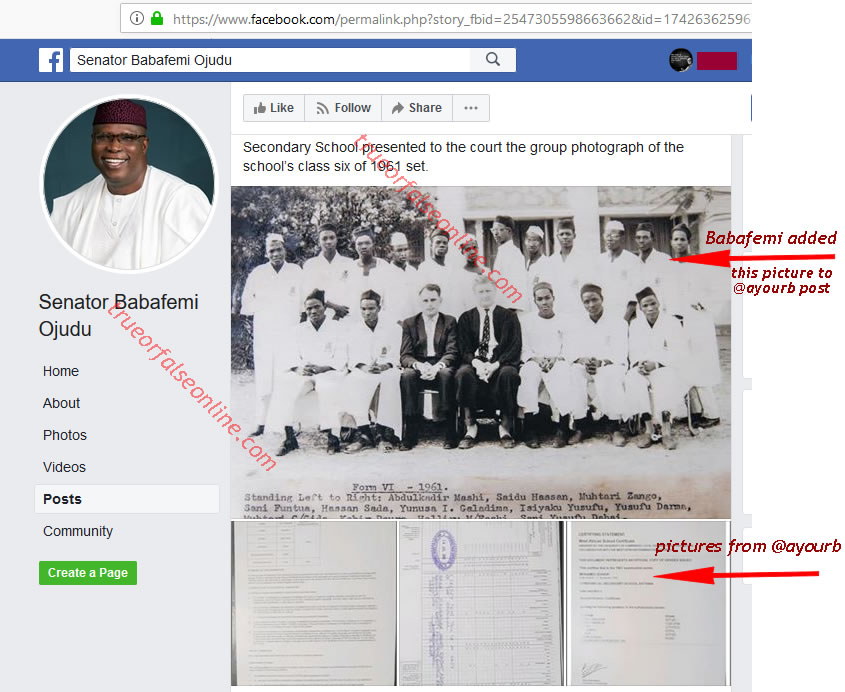 About 8 hours after the fabricated Facebook post, The PMNews plagiarized the post and reported as factual news.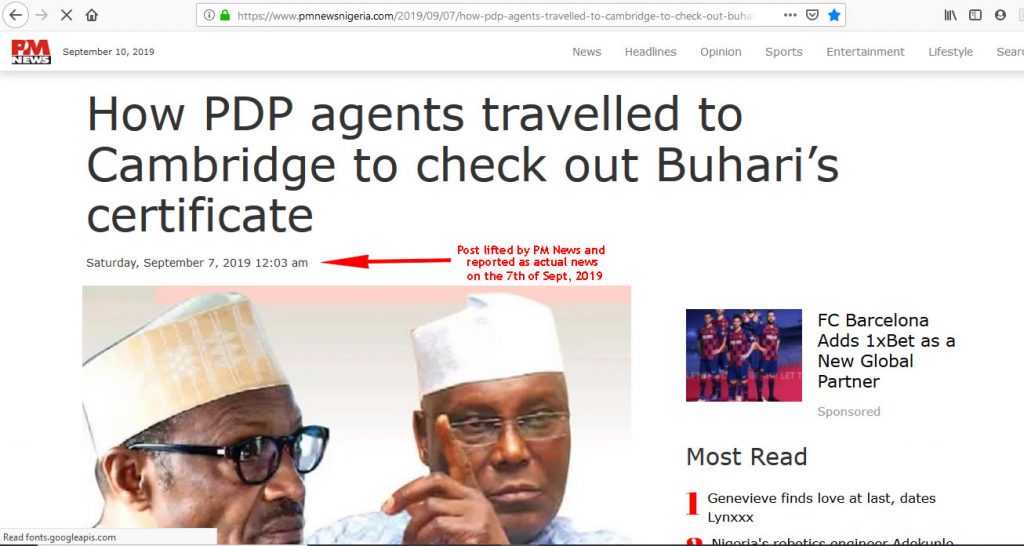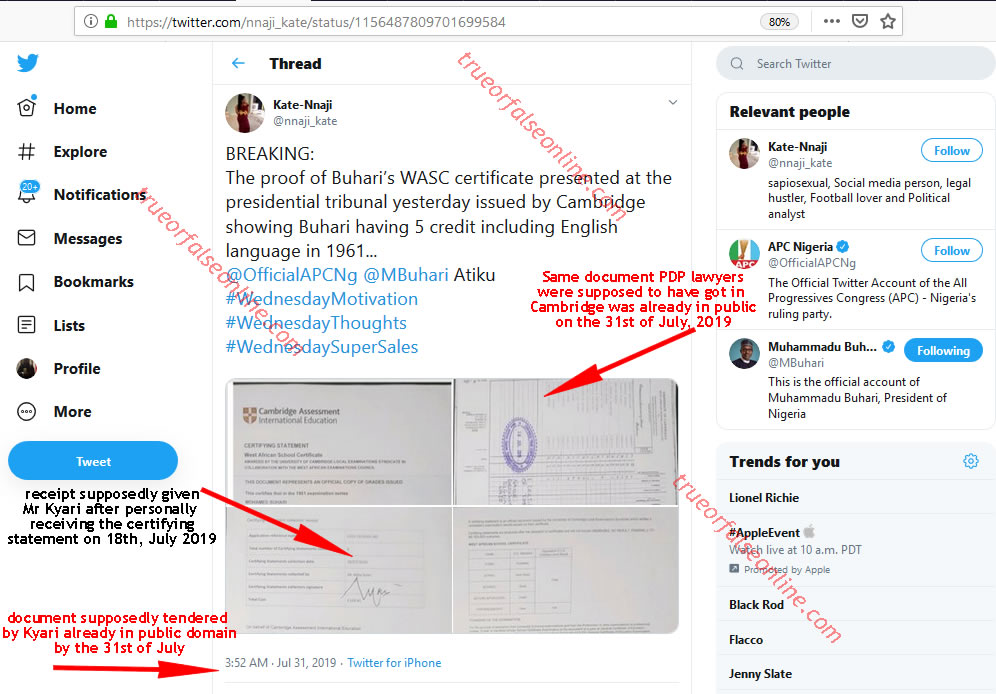 Conclusion
There is no evidence supporting the news, the fabricated Facebook post nor the initial tweet. All the "documents posted by the Facebook post writer and the tweet owner were already in public domain since the 31st of July, 2019. The document seemingly referred to as proof given to the PDP on the orders of APC is one of those making rounds since the 31st of July 2019. APC is no position to dictate actions to Cambridge Assessment, the CA deals only with the student or Institutions. 3rd party verification however exist but it requires the consent of the result owner, and a copy of the actual certificate which Mr buhari has been unable to produce for decades.
The news is fake.
(Visited 262 times, 1 visits today)