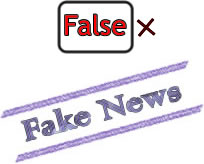 Claim
"Irrigation Water Freezing As Temperature Drops To 9° In Jos, Plateau State. . . – Similar temperature drop was also said to have been recorded in Kano, Kaduna and Maiduguri" -made by Viral Trendz
"The cold in Kano is so much that the irrigation scheme is discharging ice blocks. My dad actually sent this to me" -made on instablog9ja
Watch the misleading video here
Source
Nigerian microblogs, Facebook pages, Nigerian Twitter accounts, WhatsApp and Thenation Newspaper
Ground zero of Claim
Facebook page of "Viral Trendz"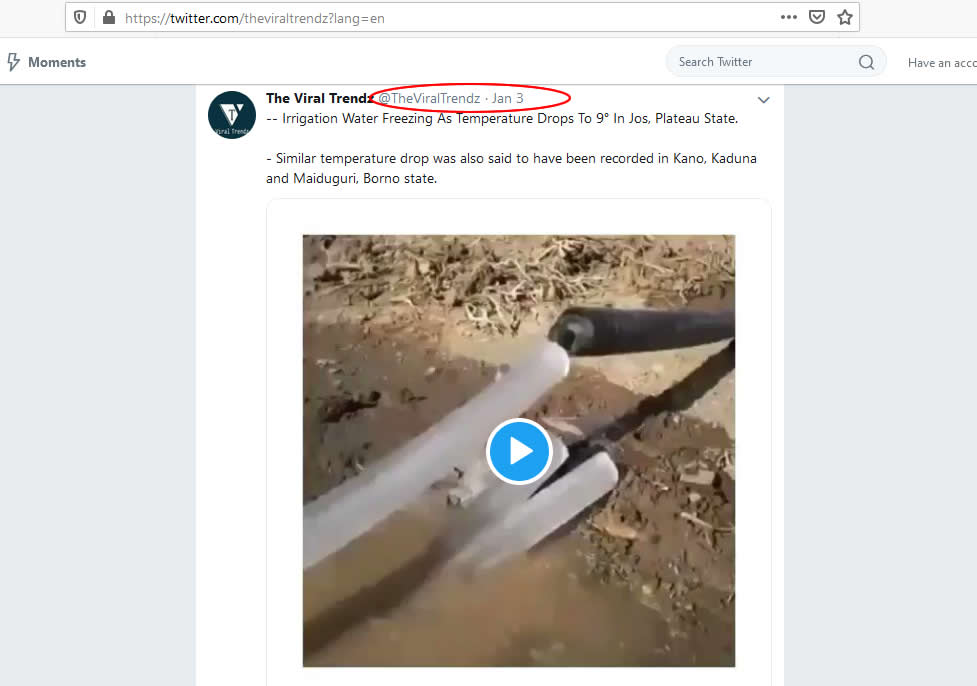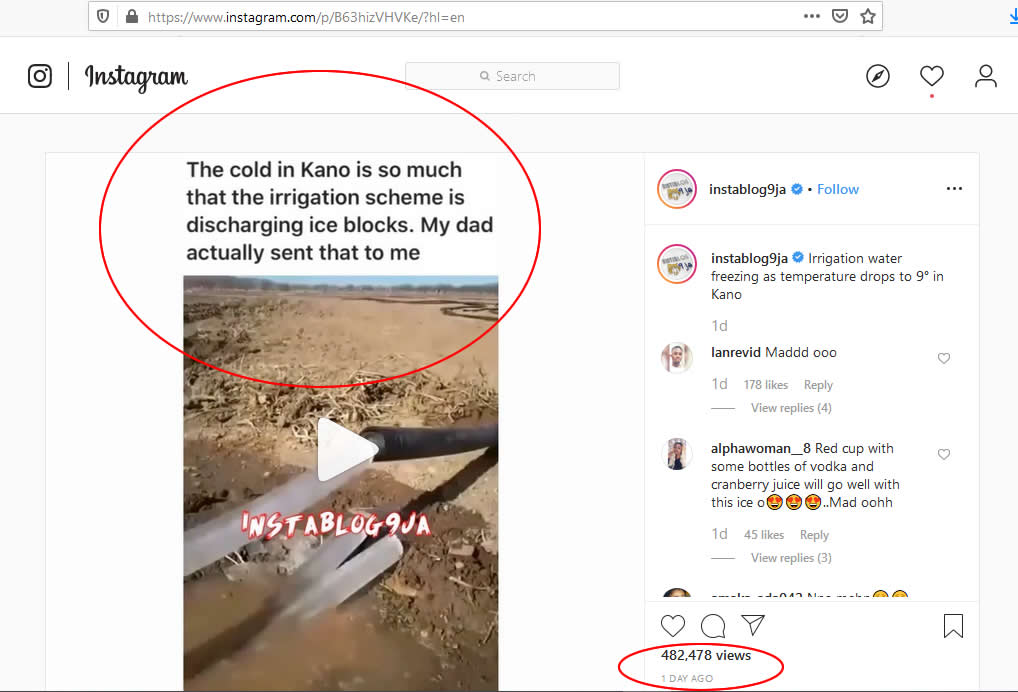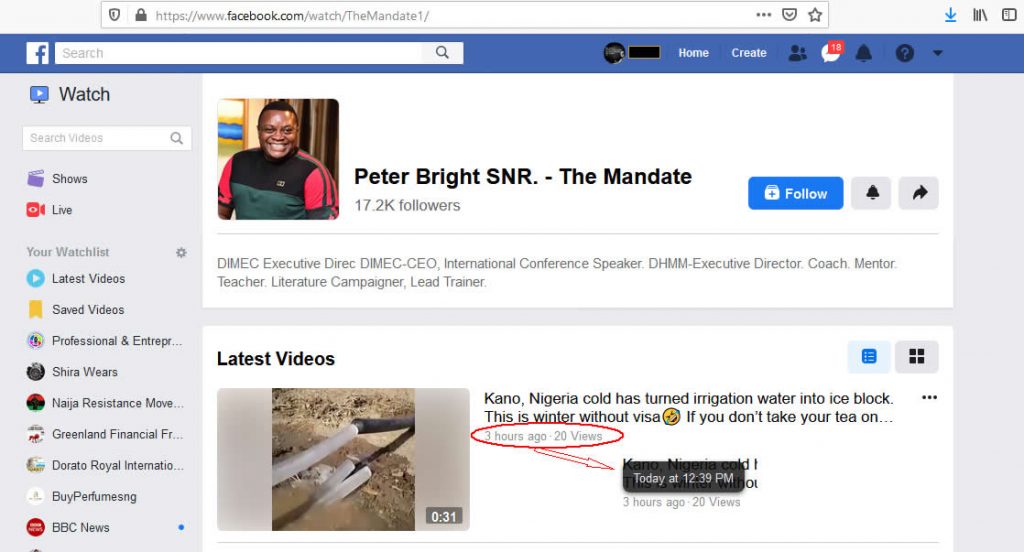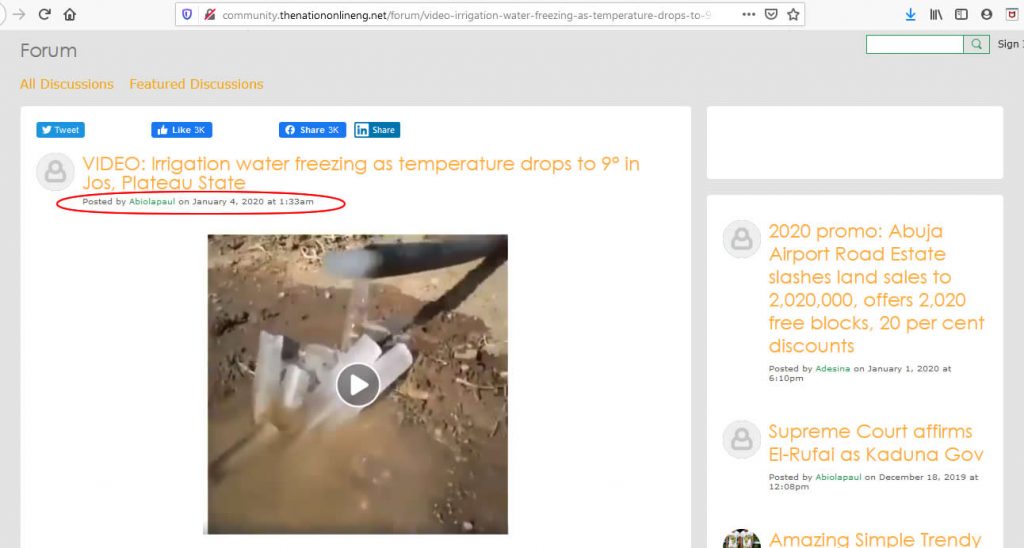 Fact – what we know
There was significant temperature drop in some parts of Nigeria in the first week of January 2020. Temperature in Kano State was around 7°C whilst Jos -the capital city of Plateau State- had an average of 11°C on the same day -1st of January 2020- as reported by Legit.ng
The freezing point of water is 0°C. Water will not freeze before it gets to 0°C as the temperature drops. It may even not freeze in less than 0°C temperature under certain conditions.

Proof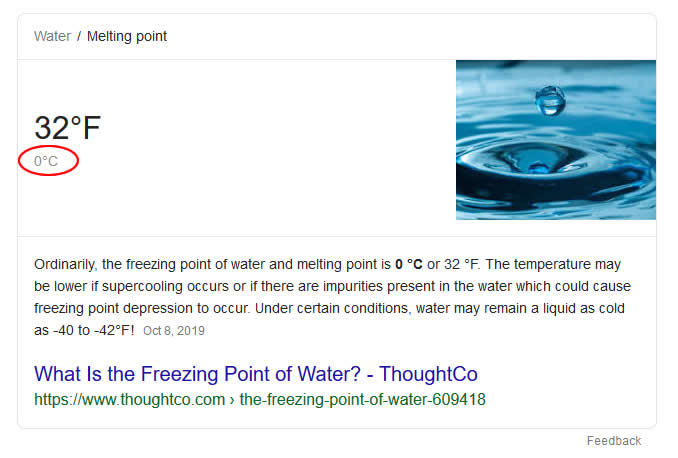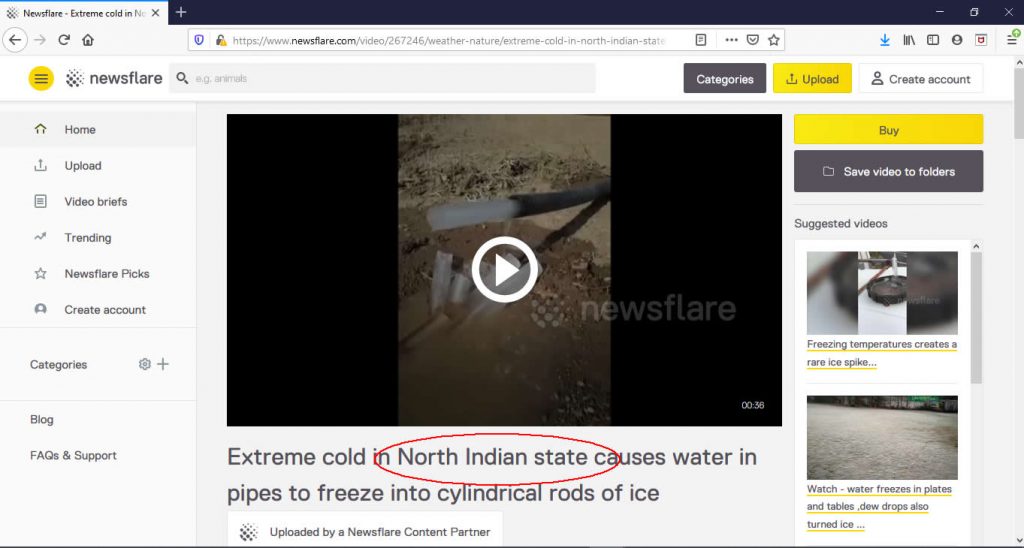 The narrative for the original video from Newsflare says- "A farmer was left startled after ice started coming out of his motor pipe when he tried watering his fields early in the morning in Haryana, India.
In the video, cylindrical rods of ice can be seen popping out of the pipe.
The water froze overnight due to the relatively low temperature as winter has hit hard in the national capital and the states nearby.
The farmer Dhaniram said, "I came in the morning to water my field but the water didn't come out. I initially thought that the motor had gone defective, but after some moments, ice started popping out of it. My son burst into laughter."
"I shut down my motor immediately as it would damage its parts."
The video was later shared by the farmer on the social media, which drew different reactions from the users worldwide.
A user Nanak Kumar said, "The field is an open area and the temperature is relatively 4 degrees lower than the city temperature. The water froze because of that."
Another user Bhole Viswakarma said, "That's quite ready, we just need to pop up the champagne in the glass to keep us warm."
India is reeling under extremely low temperatures due to the onset of winter, with some residents reporting that water freezes into ice in their water tanks."
Analysis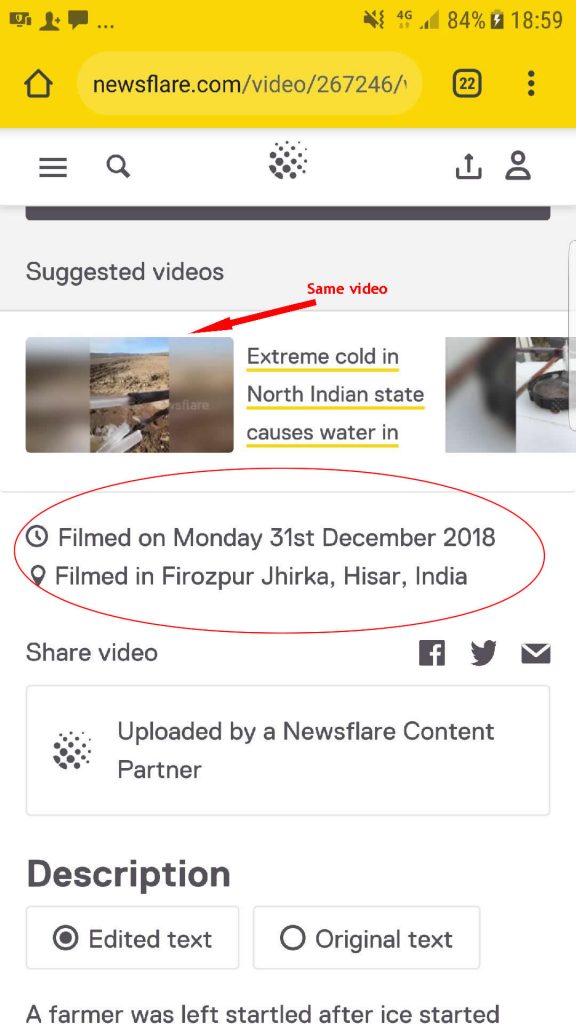 The video was posted on Newsflare on the 31st of December 2018.
The video is more than a year old and happened in India. Watch the original video here
The original video length is 36 seconds.
The misrepresented video is 31 seconds long, deliberately cutoff to hide the car at the end.
News and weather reports never said the temperatures were below freezing.
Conclusion
Intentional mislead by Instablog9ja and Viral Trendz. Both had access to the original video for them to be able to watermark it with their names. Water does not freeze until temperature falls to 0°Celsius and beyond, rather it might stay liquid even below freezing temperatures. The video is misleading and the narrative makes it false.
(Visited 464 times, 1 visits today)