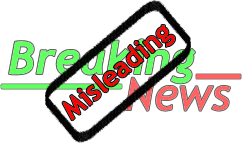 Claim
" Reports reaching our news desk have it that the US Federal Bureau of Investigation (FBI) has announced the arrest another batch of 22 Nigerians for alleged Credit Card scam in New Jersey."
Source
Nigerian Blogs, Facebook posts, Whatsapp
Ground zero of Claim
Hope for Nigeria Facebook page, Independent.ng blog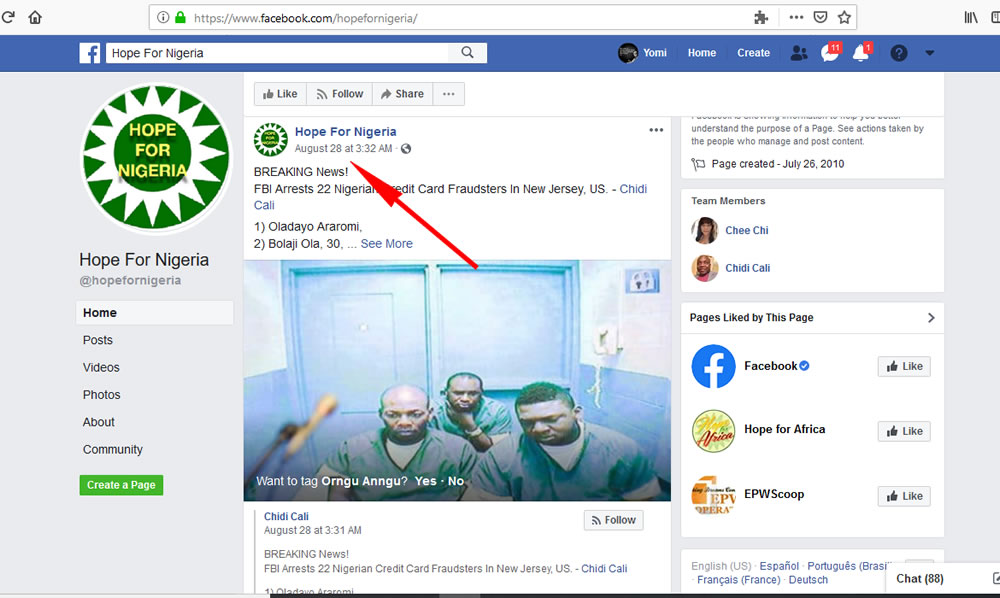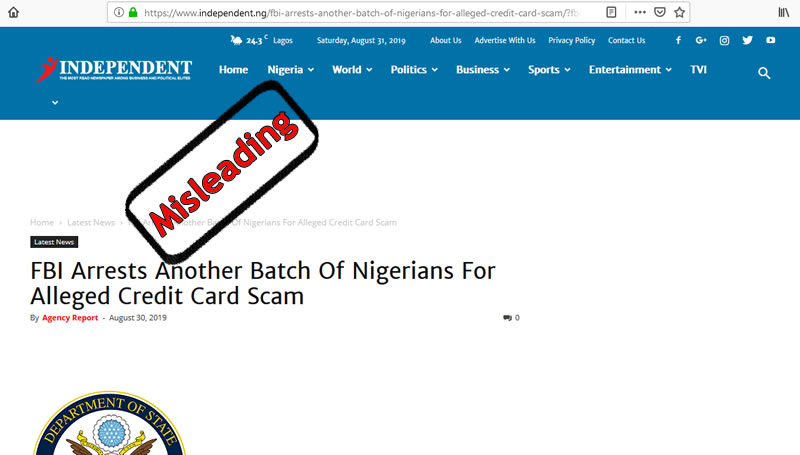 Fact – what we know
22 People, including Nigerian and foreign sounding names were arrested in New Jersey in 2013 for credit card fraud. Their nationality went unmentioned.
According to NJ.com, and as authored by Anthony J. Machcinski/The Jersey Journal on April 4, 2013
"Twenty-two people, including a Hudson County jail nurse, were processed in court today as part of a large investigation into a multi-state, multimillion-dollar credit card fraud ring by the Hudson County Prosecutor's Office and other agencies.
The arrests were made Wednesday morning, the result of a seven-months investigation according to Hudson County Assistant Prosecutor Gene Rubino.
Of the 22 people charged today, 21 appeared in Central Judicial Processing court via video link from the Hudson County jail. The nurse who works at the county jail in Kearny, Oladayo Araromi, was being held at Essex County jail and did not appear in Central Judicial Processing court in Jersey City…."
Proof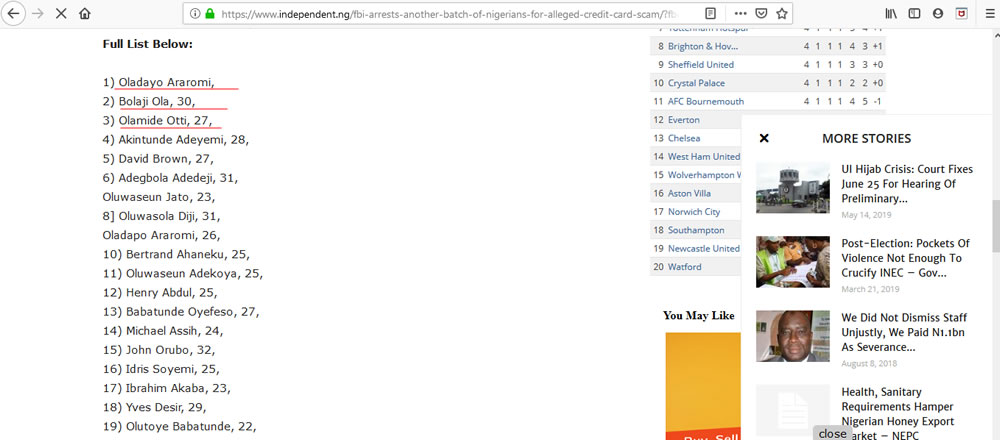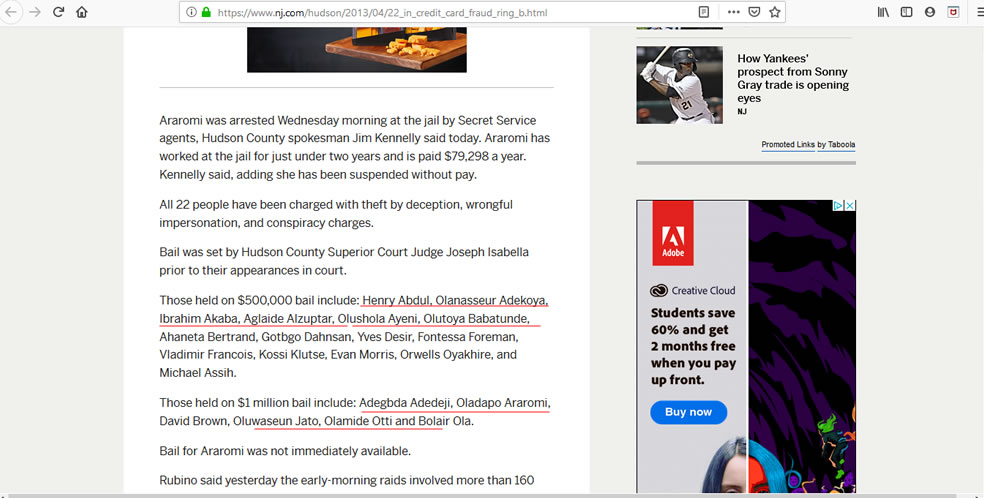 Analysis
The nationality of those arrested in 2013 were not stated. Not all of them appeared to be Nigerians from an analysis of the names. The New Jersey website that published the original news in 2013 made errors in the spelling of some of the names. The image used by Hope For Nigeria copied same images used by the original publisher in 2013.
Conclusion
To capitalize on the recent news that 77 Nigerians were indicted for cyber-crime in Los Angeles USA, Hope For Nigeria Facebook page took a 2013 news and doctored the names to show they were all Nigerians. Nigerians were not recently arrested in New Jersey for credit card fraud. The news is both misleading and thus false.
(Visited 280 times, 1 visits today)