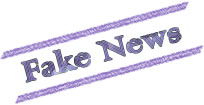 Claim
"AIR PEACE reported to be waiting for hours to repatriate Nigerians back home from SA.No one has turned up.What a terrible dilemma"
Source
Facebook post.
Ground zero of Claim
Facebook page.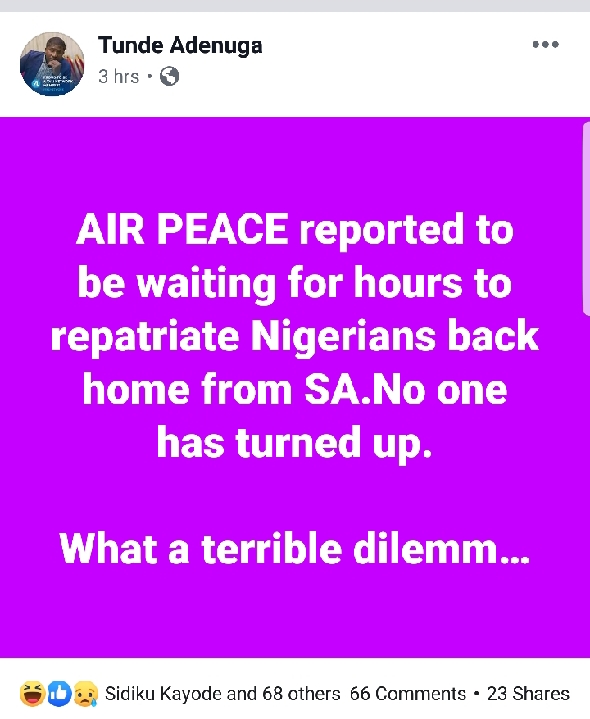 Fact – what we know
Air Peace announced plans to commence free evacuation of willing Nigerians from South Africa. This was to start on Friday, the 6th of September.
Proof
https://www.channelstv.com/2019/09/04/xenophobia-air-peace-to-evacuate-nigerians-from-south-africa/#.XXCx6qH-Osk.whatsapp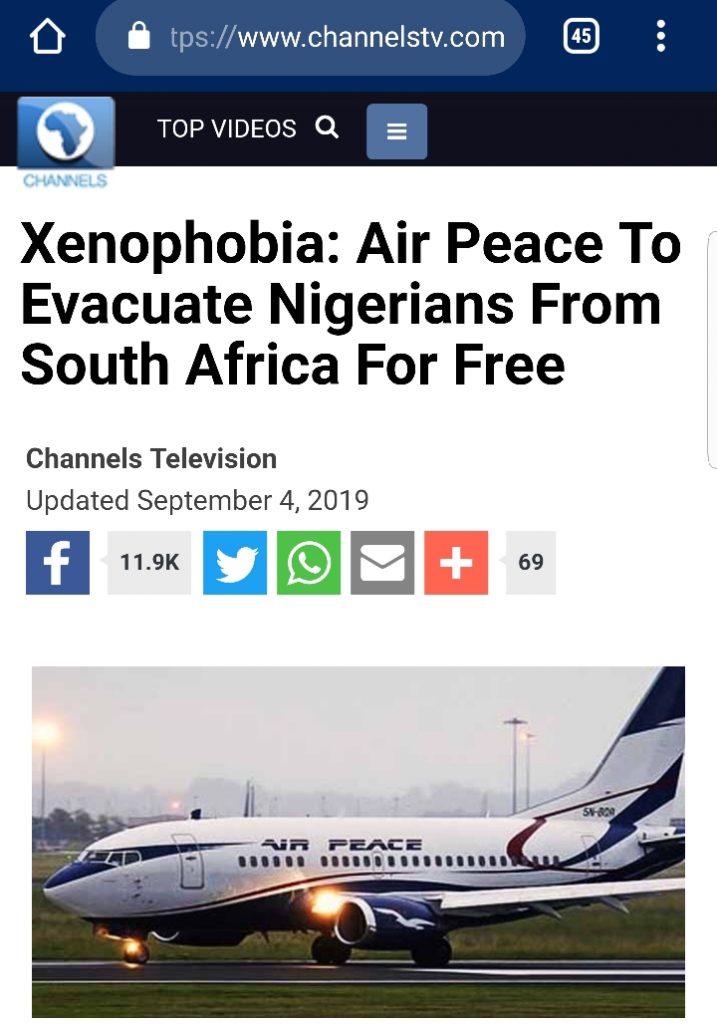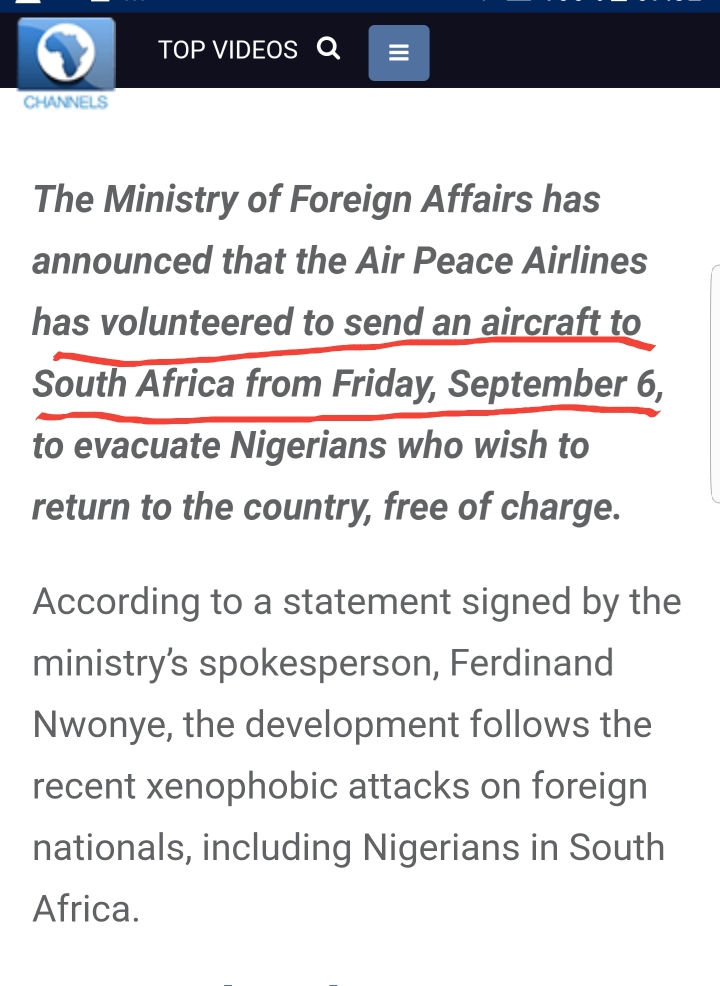 Analysis
The post writer had earlier written "NEWS: FG to repatriate our citizens from South Africa. Someone said that Air Peace will fly back empty! What could that mean?"
Perhaps to self affirm the statement above, the writer simply made up his own news on Thursday for an event scheduled to commence on Friday.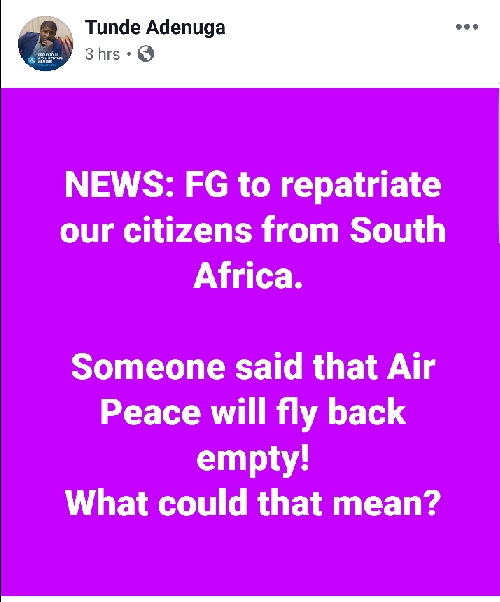 Conclusion
This is fake news. Air Peace is to start airlift from South Africa to Nigeria on Friday the 6th of September 2019. Air Peace could not have been waiting for hours in South Africa on Thursday the 5th of September, when the airlift is to start on Friday the 6th of September.
(Visited 198 times, 1 visits today)